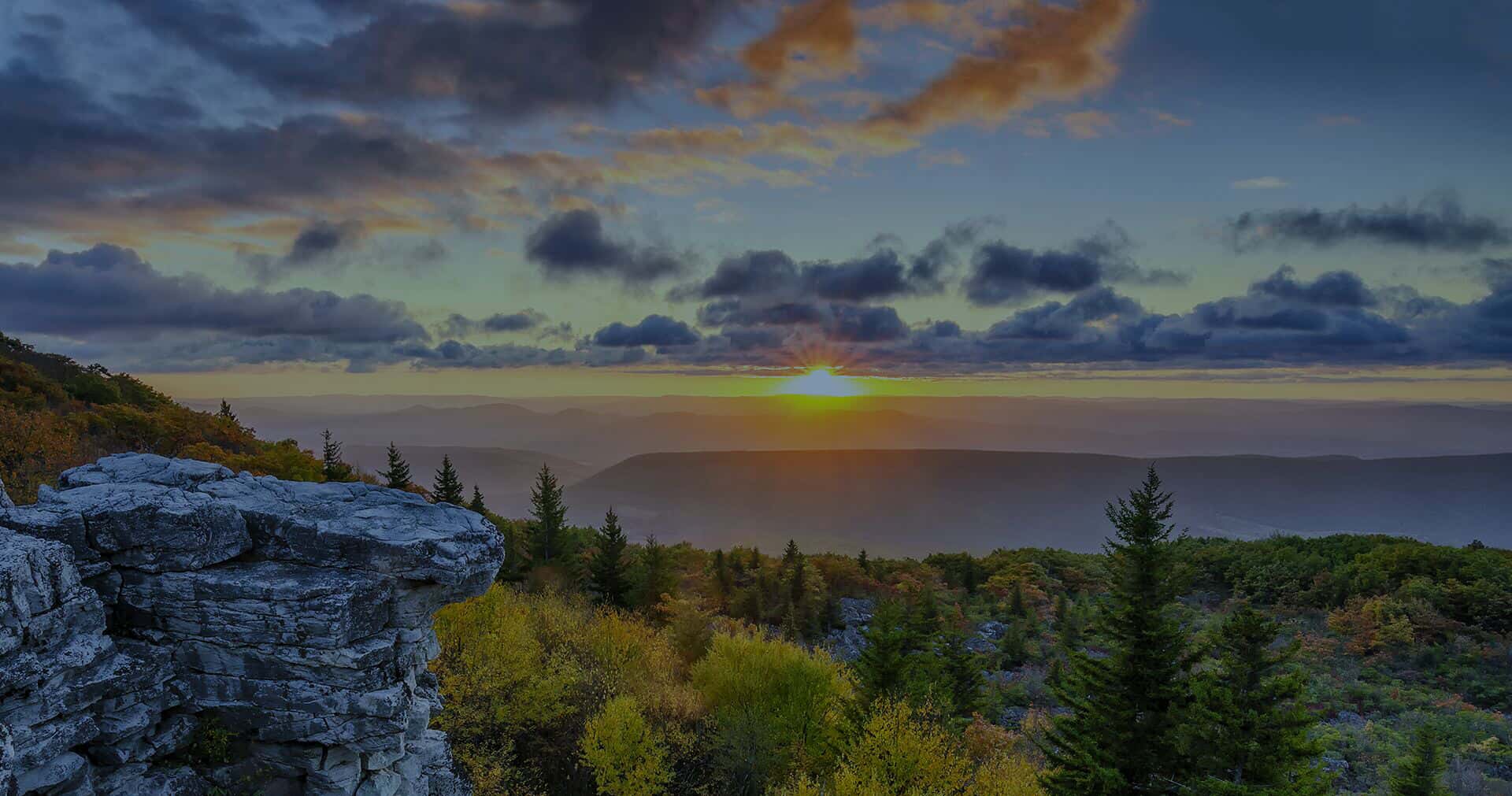 Confident, Experienced

& Determined to Win
Rod Smith Law PLLC fights for West Virginians. Let us help you!
Charleston Employment Law Attorneys
Passionately Representing Wronged Workers in West Virginia
No one deserves to be mistreated or discriminated against at work. Given that the average American spends a whopping one-third of their life working, it's crucial for hardworking Virginians to assert their employee rights when needed. To exercise your right to a work environment free of discrimination and harassment, it's essential to first have a basic understanding of your employee rights in the first place. That's where our experienced employment law attorneys come in.
With over 25 years of combined legal experience, you can count on our compassionate team to advocate on your behalf as fiercely as needed. Whether your case requires aggressive litigation in the courtroom or can be quietly resolved outside of it, we're here to deliver the customized legal solution you need to achieve a favorable outcome. At Rod Smith Law PLLC, our accomplished legal advocates are committed to making our community and its workplaces safe and fair for all. With over $90 million recovered on behalf of our clients, you can trust our skilled employment lawyers to prioritize your unique needs from start to finish.
Our West Virginia employment lawyers can help safeguard your employee rights. Call (304) 406-7076 to request a free consultation.
Trusted Advocacy for Employees in Morgantown & Beyond
At Rod Smith Law PLLC, we have extensive experience navigating a variety of employment law matters. Common employment law cases we handle include:
SEXUAL HARASSMENT ATTORNEYS SERVING WEST VIRGINIA
Sexual harassment in the workplace is a serious issue that can affect employees across various industries. In Virginia, both state and federal laws protect employees from sexual harassment, ensuring a safe and respectful work environment.
It's imperative for employees to know their rights and hold unethical employers accountable for misconduct at work. In Virginia, sexual harassment is defined as unwelcome sexual advances, requests for sexual favors, or any verbal or physical conduct of a sexual nature when:
Submission to such conduct is made either explicitly or implicitly a term or condition of an individual's employment;
Submission to or rejection of such conduct by an individual is used as the basis for employment decisions affecting such individual; or
Such conduct has the purpose or effect of unreasonably interfering with an individual's work performance or creating an intimidating, hostile, or offensive working environment.
With the help of a seasoned employment lawyer, employees can take appropriate steps to address sexual harassment in the workplace and exercise their right to a safe work environment. Consider these common examples of sexual harassment at work:
Unwanted physical contact
Sexual jokes or comments
Displaying explicit materials
Sending inappropriate messages or emails
Making derogatory remarks about a person's gender or sexuality
Unwanted sexual advances or requests for sexual favors
If you've been mistreated in the workplace, it's crucial to seek representation as soon as possible. Contact us online to discuss your case with our Charleston employment lawyer.
Decisive Outcomes for Our Clients
Rod Smith Law PLLC has been committed to getting the best possible outcomes for our clients—over $90 million in damage awards. We understand how important fair compensation can be for your case, especially if medical bills are involved or if you have lost your job. During your free initial consultation, we can go over the details of your case to help you plan for the challenges that lie ahead and find the confidence to take your case as far as it needs to go. Our Charleston employment law attorneys stand ready to give you the counsel you need to make wise decisions regarding your case. Schedule your free consultation today.
Sexual Harassment $400 Thousand

A large employer allowed a female employee to be repeatedly subjected to sexual harassment and failed to take action even though management knew of the degrading conduct. After a hard fight, we recovered $400,000 for our client.

Sexual Harassment $1 Million

We represented female employees who endured relentless sexual harassment in the workplace by their supervisor. The work environment was so bad for these young ladies that they had no choice but to quit. We successfully obtained a $1,000,000 settlement on our clients' behalf. Rod Smith Law, PLLC strives to make workplaces safer and free of sexual harassment.

Sexual Harassment $400 Thousand

A large employer failed to protect our client from being sexually harassed and groped in to the workplace by her male co-workers. We fought for our client and held this large employer accountable for the actions of their employees resulting in a $400,000 settlement.

Violation of the West Virginia Patient Safety Act $500 Thousand

A healthcare facility fired our client in retaliation for reporting understaffing in violation of the West Virginia Patient Safety Act. Safety should never be silenced. We obtained a $500,000 settlement on behalf of our client.

Sexual Harassment/Wrongful Discharge $1.5 Million

Recovered over $1.5 million in a workplace sexual harassment case.

Coal Contract Dispute Verdict $1.6 Million

Company awarded a $1.6 million verdict in a trial involving a coal contract dispute.

Commercial Trucking Accident $1 Million

Injured truck driver awarded $1 million in a commercial trucking accident case.

Illegally Withheld Wages $5 Million

Recovered over $5 Million for thousands of West Virginia workers.

Commercial Contract Dispute $2.7 Million

Obtained $2.7 Million arbitration award in a commercial coal contract dispute.

Wrongful Death Verdict $72 Million

Estate of five-year old child awarded a $72 million verdict in a wrongful death case.
True Stories from Real Clients
He went above and beyond and met every expectations!! - Donesha B.

Very highly respected. Highly recommended!! - Missy C.

A personal thank you to Rod Smith. - Ashley C.

I would recommend this law firm to absolutely anyone looking for the best lawyer. - Valarie T.