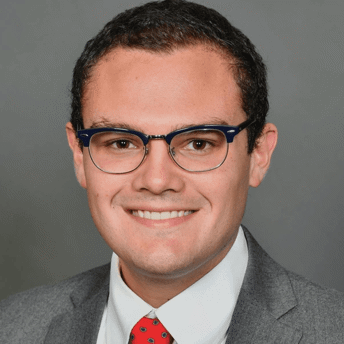 M. Alex Urban Attorney
Bio
M. Alex Urban focuses on employment cases and grievance board matters. Alex believes the client comes first in all regards and fights for his clients' best interests. From the first intake call to the conclusion of your matter, Alex will walk hand in hand with you so you understand what is happening with your case and will fight for the best outcome.
Alex graduated from West Virginia University where he received degrees in History and Geography. While in the undergraduate program, Alex earned a 4.0 G.P.A., served as a three-time Eberly Scholar, and was awarded the Sallie Poole Award for the highest G.P.A. in the History Department. Alex was also Rhodes Scholar Nominee.
Alex graduated from the West Virginia University College of Law in 2018 where he served as a Dean's Fellow and served on the Ethics Counsel. He also participated in the Clinical Law Program.
Alex began his legal career serving as a public defender where he gained valuable courtroom experience representing accused clients in criminal matters. He then worked as the managing attorney for a state-wide labor association where he represented employees and fought for them in front of the West Virginia Public Employee Grievance Board.
Through Alex's experiences, he understands that employers do not always have employees' best interests in mind, but he does. Alex has obtained favorable results for many employees and clients and strives to do the same for you.
In his free time, Alex enjoys volunteering at his church and community food pantry. Alex is an avid bee keeper, gardener, hiker, canoer, and canner.